EN
Our original idea to show existing work in an empty gallery of the National Office for Annual Vacation, was severely shaken when we got the secret entrance to the five-storey vacant part of the buidling. For decades diligently working officials were at work here, but since last year, this block is empty.
We were intrigued by this strange place: a silent witness of a closed work island in the middle of the city. How do people work here and especially how do they escape the daily routine through small interventions? Around this question, we built our research, which resulted in the in situ project 'Meanwhile' by Ellen Janssens and Maya Wilsens.
NDL
in situ project MEANWHILE
Ons oorspronkelijk idee om bestaand werk te tonen in een leegstaande galerie van de Rijksdienst voor Jaarlijkse Vakantie, werd danig door elkaar geschud toen we de geheime toegang kregen tot het vijf verdiepingen tellende leegstaande deel van de dienst. Decennialang waren hier naarstig werkende ambtenaren aan de slag, maar sinds afgelopen jaar staat deze blok leeg.
We waren geïntrigeerd door deze bevreemdende plaats: een stille getuige van een gesloten werkeiland midden in de stad.
Hoe werk(t)en mensen hier en vooral: hoe ontsnappen ze door middel van kleine ingrepen aan de dagelijkse routine?
Rond deze vraag bouwden we ons onderzoek verder op en dit resulteerde in het in situ project 'Meanwhile'.
FR
projet « in situ »: Meanwhile
Notre idée initiale, à savoir montrer le travail existant dans une galerie vide de l'Office national des Vacances annuelles, était tellement bouleversée lorsque nous avons secrètement obtenu l'accès à la partie vide de l'immeuble comptant cinq étages.
Durant des décennies, des fonctionnaires assidus et zélés y ont œuvré ; mais, depuis l'année dernière, ce bloc est vide.

Nous nous sommes montrés intrigués par cet endroit étrange : témoin silencieux de cet îlot de labeur clôturé en plein milieu urbain.
Comment le travail se déroule-t-il (s'est-il déroulé) ici, et surtout : comment parvenir à échapper à la routine quotidienne ?
C'est sur cette question que nous avons axé notre enquête et le projet « in situ » ('Meanwhile') en a résulté.
Cordiale bienvenue à cette exposition, dernier fait d'armes, avant que le bâtiment ne ferme définitivement ses portes.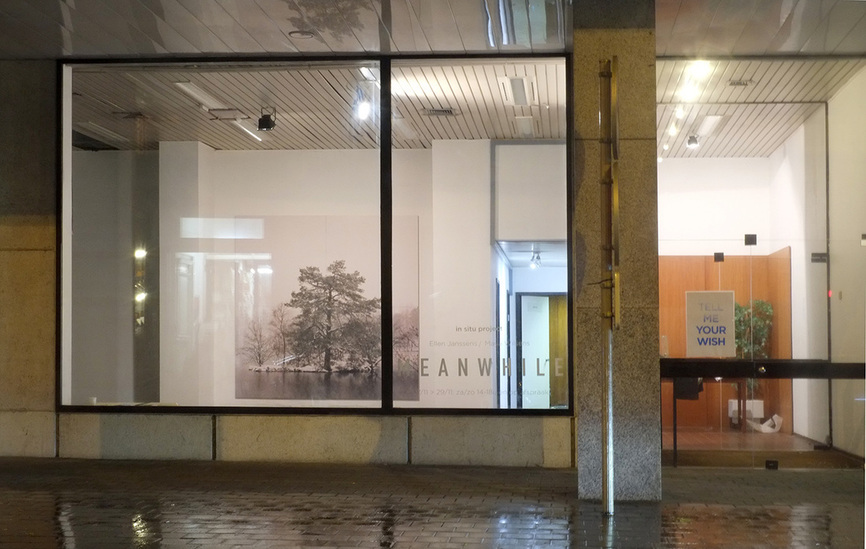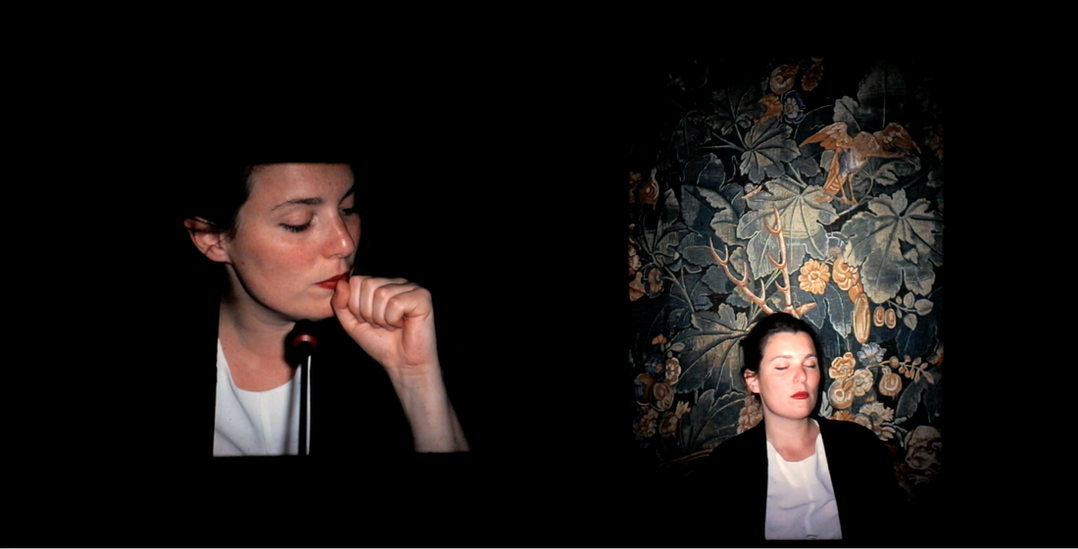 view from the dia projection
view from the dia projection
view from the dia projection
view from the dia projection
dia's transformed into prints
view from the installation
detail from the installation
view from the installation
detail from the installation